Posted by Carey Vigneux on 1 November 2017
Winstars Gymnastics is excited to announce the offering of a Ninja Gym program. Our Sunday afternoon program for 10 years and up is already completely full. But, we still have a Thursday evening class 8:30-10:00pm. with availability. Our Thursday evening program will be geared to ages 14 and older.
"Ninja gymnastics has become a very popular new sport with the rise of shows like America Ninja Warrior. With this in mind, we decided to offer a Ninja gymnastics based program to promote this new sport in a fun and safe environment. All participants will learn basic Ninja gymnastics through obstacle courses, jumping drills, trampoline training and spatial awareness." stated Timarie Rideout, Supervisor and Ninja Developer. Timarie had the opportunity to learn lots of Ninja gymnastics drills and progressions while attending the Woodward Gymnastics Camp in Pennsylvania and California this past summer. She is extremely excited to pass on this information to all young people of Windsor.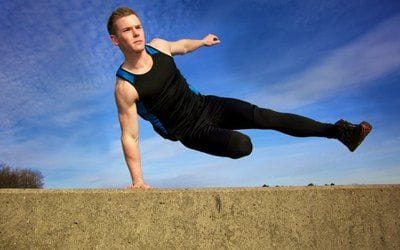 Even though our session has started, participants who are 14 years and older can still register for our Thursday night class.
Rideout says, "Our first Ninja gymnastics class was so exciting and the kids learned lots. Not only is it a great physical actvity it's LOTS of fun too!"
Check out our website at www.winstarsgym.com for more information on all our programs we have to offer here at Winstars Gymnastics. #Ninjagymnastics #winstarsrocks